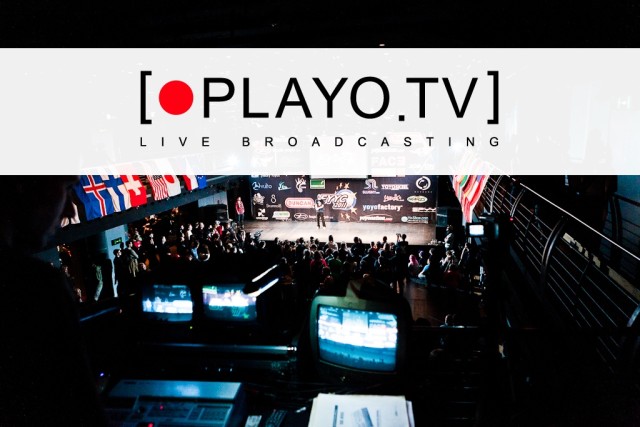 Live Stream from WYYC2014 by Playo.tv
The whole event is going to be covered and live streamed by our main media partner – Playo.tv. These guys have plenty of experience from previous contests when we co-operated with them. Those of you who can't make it to the event can look forward to a full HD stream which is going to cover every.single.thing happening on stage. Coverage is going to be done by not one, not two but FIVE cameras, mounted on different points in the venue. And thanks to YoyoNews.com, you will be able to experience the event even more. Live commentary, interviews and much, much more is planned.
Stay tuned and you'll soon find out more. In the meantime you can check the updated schedule which now features exact times and direct links to the streaming site. The entire live show is going to be shown HERE.
---
PLAYO.TV is a growing company, founded in 2007 and it specialises in live streaming of sporting (and other) events. Playo offers ready made solutions for companies and individuals interested in covering their events without the need to purchase and operate expensive equipment and personal capable of operating it.