August 2nd, 3rd and 4th - 2012 at the Rosen Plaza Hotel in Orlando Florida.


World Yo-Yo Champion

Our 2012 Winners. Videos coming soon.
1A Hiroyuki Suzuki Japan
2A Shu Takada Japan
3A Hank Freeman USA
4A Rei Iwakura Japan
5A Takeshi MAtsuura Japan

Dawn Schwartz/ yo-yo documentary film maker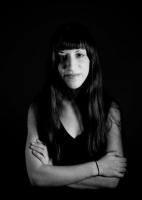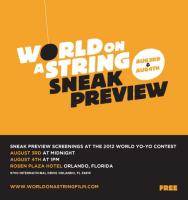 This year Dawn Schwartz the producer of the Documantry "World on a string" will be here to tell about her film and to give the attendees a sneek preview of the film.

This film was shot largely at the 2010 WYYC.

It will be shown twice during the convention. Once on Friday after finals (11pm or so) and once at 1pm on Saturday in a Salon meeting room.