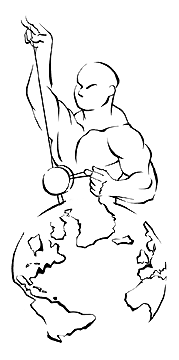 Hotel information
The Delta Orlando Resort will be the official hotel of the 2000 World Yo-Yo Contest. We have arranged for room rates of $79 (plus taxes) per night for attendees of the contest. You can get this rate from July 5-12, 2000. To get these rates, please call 1-800-634-4763 and ask for the World YoYo Competition. For more information about this resort, and it's other available services, please go to their web site at http://www.deltaorlandoresort.com. Remember you must register by June 3rd to get these prices!
Special Airfare


U.S. Airways has been influential in making this event possible. They have generously offered us these preferred rates to help you attend this event.




The US Airway Deal

US Airways has been designated as the official carrier for the the World Yo-Yo Contest July 8-9 2000, in Orlando, FL. US Airways is offering attendees a special low rate for the event. This special fair will be 7% off First or Envoy Class and any published US Airways promotional route trip fare. A 12% discount off unrestricted coach fares will apply with 7 day advance reservations and ticketing required. Plan ahead and receive and additional discount by ticketing 60 days or more prior to departure. These discounts are valid provided all rules and restrictions are met and are applicable for travel from all points on US airways route system. These discounts are not combinable with other discounts are promotions.

Additional restrictions may apply on international travel.

Discounts are valid between July 5-12, 2000

To obtain these discounts, you or your professional travel consultant must call US Airways Group and Meeting Reservations Office tool free at (877)-874-7687; 8:00 Am - 9:30 pm, Eastern Time. REFER TO GOLD FILE NUMBER 36131496

In Germany Call: 069-678-06298
In France Call: 0801-63-22-22
If you are outside the USA, and not in Germany or France, call your local USAir office, or ask your travel agent for details.

What this means

(the important points)

There are discounts available for both domestic flights and international flights.

If you reserve tickets at least 7 days before your filght you can get a 7% discount.

If you reserve tickets at least 60 days before your filght you can get a 10% discount.

If you reserve an unrestricted ticket (refundable) you can get up to a 12% discount.

You can arrive as early as July 5th, and leave as late a july 12th. This is so you can enjoy Orlando and make this trip an Orlando vacation if you want to.

There are restrictions on these tickets, not all are listed here.

To get these tickets you, or your travel agent must call 1-877-874-7687 between 8:00 am and 9:30 pm eastern standard time. You must tell them you are getting tickets under Gold File Number 36131496.
---
[Press Room]
[Sponsors]
[Contact Us]
---