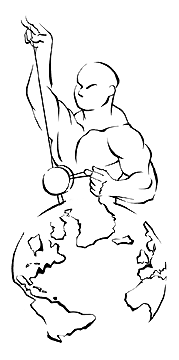 Sponsors 2000 World Yo-Yo Contest
No event like this could happen without an entire industry pulling together. Like the voulenteers that work this event, we would like to thank the sponsors that have finantially made this event possible. If you have the opportunity, please thank them for helping make this event take place.

Major Sponsors:
Duncan Toys
Infinite Illusions
Associate Sponsor:
Yomega
Spintastics
US Airways
YoyoJam
Supporter:
SuperYo
SpotBox
Royal YoYos
Cyberail
StringSlinger.com
Custom Yo-Yos
We would also like to thank Nickolodian Games and Sports, and Universal Studios Orlando for the amazing amount of help and support that they have provided to the 2000 World Yo-Yo Contest, as well as the facilities they are providing.
---
[Press Room]
[Sponsors]
[Contact Us]
---