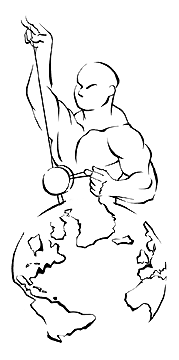 Sat July 8th (At Universal Studios Orlando)
Time
Event Site
Main Stage
Work Shop Area
9:00
Registration Opens
9:30
Trading area opens
A, AA Compulsories Begin
Announcements
Briefing of contestants
10:00
"
Demo #1
"
10:30
"
Demo #2
Workshops Start (group 1)
11:00
"
Demo #3
Workshops (group 2)
11:30
"
Demo #4
Workshops (group 3)
12:00
"
Demo #5
Workshops (group 4)
12:30
"
Demo #6
Workshops (group 5)
1:00
End Compulsories
Announcement of A and AA
Finalists
Workshops (group 6)
1:30
Lunch Break
Workshops (group 7)
2:00
"
Workshops (group 8)
2:30
"
Workshops (group 9)
3:00
"
3:30
"
4:00
Freestyle Judges Meeting
Crowd Annoucements
X and Teams
Finalists briefing
4:30
Pre event announcements
5:00
X and Teams Freestyles
5:30
"
6:00
"
6:30
"
7:00
"
7:30
End Freestyle, Scoring Starts
8:00
Awards for X and Teams
8:15
Closing announcements
Sunday July 9th (At Universal Studios Orlando)
Time
Event Site
Main Stage
Work Shop Area
9:00
Registration Opens
9:30
Trading area opens
S Division Begin
Announcements
Briefing of contestants
10:00
"
Demo #1
"
10:30
"
World Peg-Top Contest
Workshops Start (group 1)
11:00
"
"
Workshops (group 2)
11:30
"
"
Workshops (group 3)
12:00
"
"
Workshops (group 4)
12:30
"
"
Workshops (group 5)
1:00
End Compulsories
Awards Top Contest
Workshops (group 6)
1:30
Lunch Break
Demo #3
Workshops (group 7)
2:00
"
Workshops (group 8)
2:30
"
Workshops (group 9)
3:00
"
3:30
"
4:00
Freestyle Judges Meeting
Crowd Annoucements
Awards for S Division
A and AA
Finalists briefing
4:30
Pre event announcements
5:00
A and AA Freestyles
5:30
"
6:00
"
7:00
End Freestyle, Scoring Starts
7:30
Awards for A and AA
7:45
Closing announcements
Workshops:
Even if you don't come to compete, com and improve your skills at our workshops. there will be over 30 workshops offered. If you would like to teach a workshop, please contact Dick Stohr Workshop Director.

Loops, Hoops, etc. - Dale Myrberg
Long Sleeper - Rick Wyatt
Moebius - Doc Pop
Painting yo-yos - Doc Pop
Advanced Tops - Steve Brown
Freehand - Steve Brown
Beginning Tops - John Hornbeck
Spinabolo - Dale Oliver
Stickless Diabolo - Dale Oliver
Stupid Tricks - Stu Crump
Female yoers - Jodi Crump
Off String
Side Style
Yo-Yo Mods
Freestyle Choreography
Freestyle Judging Symposium
How to run a contest the easy way
Freehand Zip-Tang tricks
CybeRail
World Top Contest
The first world peg-top contest will take place on Sunday July 9th at the 2000 World Yo-Yo Contest. Rules and directions will be posted soon.
---
[Press Room]
[Sponsors]
[Contact Us]
---